16 Apr

Draw a rabbit with pencils
Time-Lapse-Video: How to draw a rabbit using pencils
Of course I couldn't resist drawing a rabbit again this Easter. Do you want to know how a rabbit drawing is made? Then watch my process video below!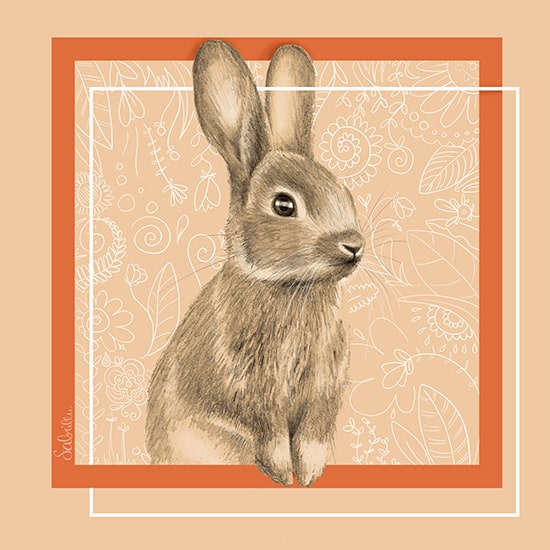 Here you can see my finished drawing (after I added an orange background and a frame with Photoshop).
Scroll down for the video!
How I draw a rabbit with pencils
Although many people are afraid to try it, animal studies are an excellent exercise to develop drawing techniques. Drawing the fur, for example, seems impossible to many. Actually it is not that difficult, if you build up the fur piece by piece in layers. In this time-lapse video you can see how I draw the first layer of the rabbit very brightly with a rather hard pencil. Gradually, I then use increasingly softer pencils to reinforce the darker areas and thus build up the contrast. With the eraser I set highlights (places where there is a lot of light) or erase individual hairs so that they stand out from the darker layer.
Used materials:
pencils (HB – 9B)
black coloured pencil
blending stump
eraser
pen eraser
I hope you enjoyed watching my video and maybe you feel inspired to draw a rabbit with pencils too! I'd love to hear your thoughts and questions in the comments below 🙂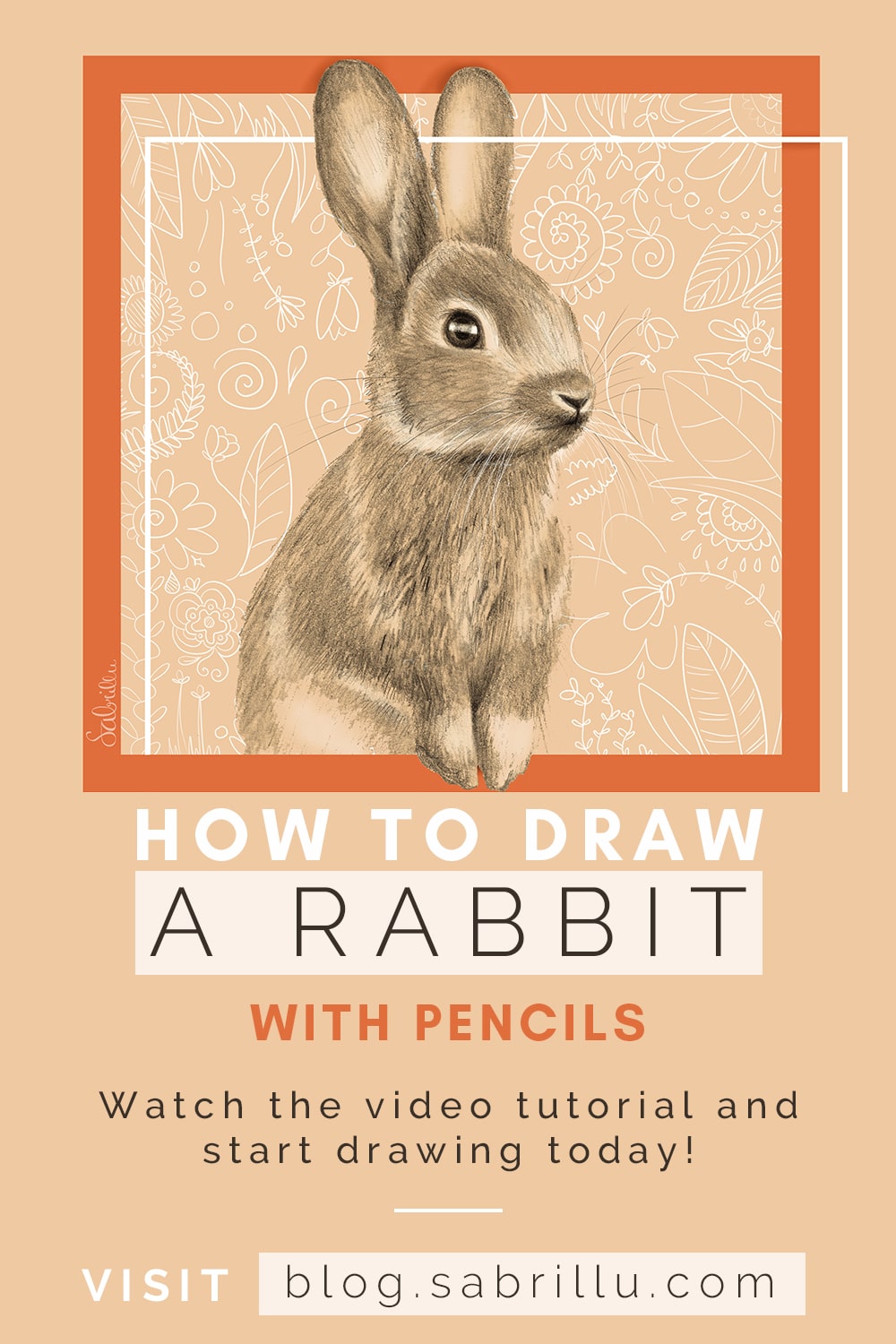 Here's a photo you can save to your Pinterest.
Check out my boards on Pinterest!
I'd be happy to hear from your results! Feel free to tag @sabrillu_ on your picture on Instagram, so I can see your drawings!