11 Apr

Tel Aviv
My life as a #digital nomad
I have worked up my courage and ventured into a new adventure – I am now officially a "digital nomad". I have been living in Tel Aviv for three weeks now and the way of life is starting to rub off on me. Read the next paragraphs to find out:
what I do here
why I enjoy it so much
What I do here: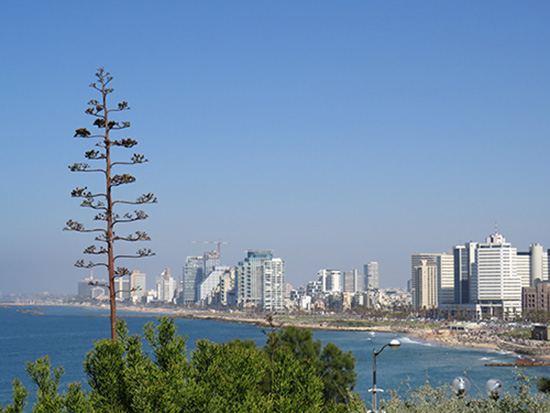 To work as an illustrator, all I need is pencils, paper and my laptop. I can take it with me everywhere – so I'm not bound to work in Austria. Last autumn I saw an interesting call for coworking abroad and applied straight away. I was really happy when I found out that I was actually chosen for the program!
What does it mean?
I pack my tools and get a desk in a shared office where I can work on my projects. Actually exactly like in Austria – only not in Austria 😉
Here I get the opportunity not only to get to know another country and culture in two months, but also to network with other creative people who are in the same office with me. At the same time, I'm in a new environment (away from my everyday life). This gives me the opportunity to change, develop my business and see everything from a different perspective.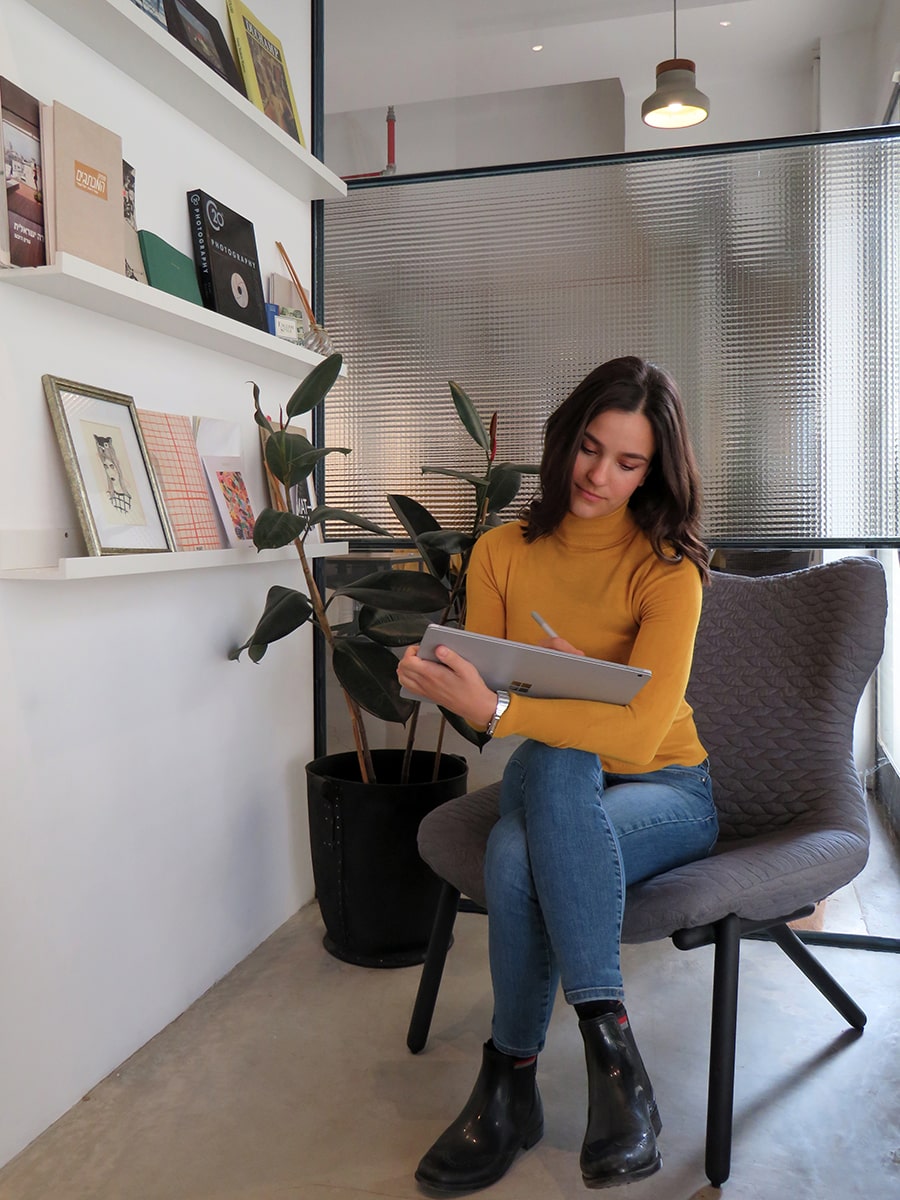 Why I chose Tel Aviv (Israel):

I could have gone to other cities offered by the program (e.g. London and Barcelona), but I deliberately chose Tel Aviv.
I believe that I can learn the most when exposed to situations that are particularly different or "strange". So I get to know a completely different culture and at the same time I realize what I appreciate about my home. I love to challenge myself because that allows me to develop even more – and that's exactly what I'm doing here in Tel Aviv.
What I enjoy about Tel Aviv: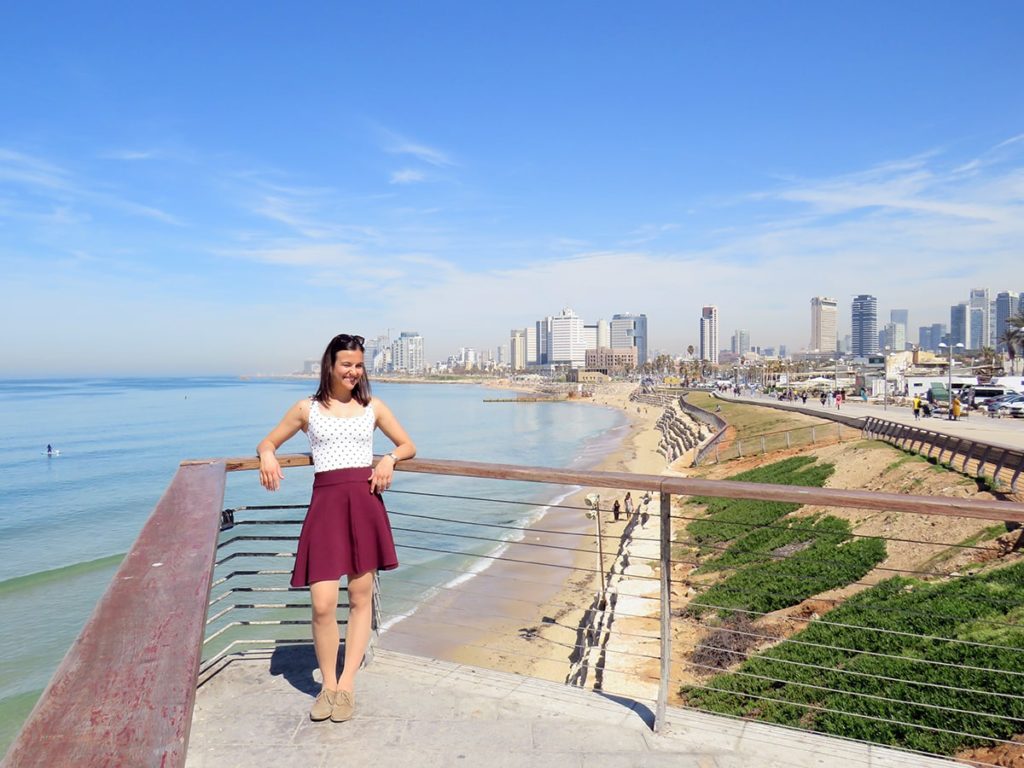 There's always something going on.
Yes – Tel Aviv offers an endless number of events, from free yoga at sunset on the beach, business talks and networking events to folk dance groups where everyone can participate in. So there's no need of streaming Netflix in the evening 🙂
People meet on the streets.
You don't sit around in your living room, you go to a bar, restaurant or just sit on the beach. Although it is winter right now, you can sit outside in pubs, they simply switch on the heater in the evening and the problem is solved. This means that you still have the summer feeling because you hear the sound of the waves in the background, see the star roof above you and feel the fresh sea breeze.
No matter what time, what day of the week you go to the beach in Tel Aviv, you will never be alone. People meet here, many people jog or go for a walk with their kids or take a dog for a walk.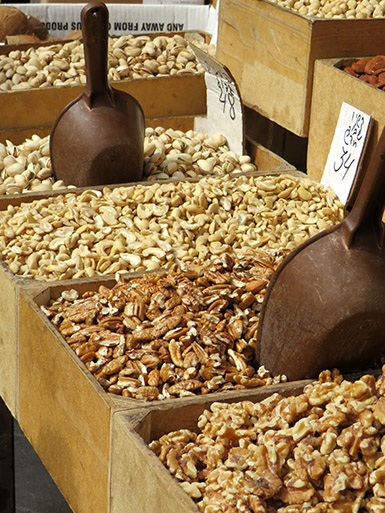 The food
Israeli cuisine combines Arabic, Moroccan, Lebanese, Iranian and Mediterranean influences – as a result, what you get is not only healthy, but also irresistibly delicious! There is a lot of cooking with vegetables and fruits, and nuts and seeds play a fundamental role.
I had the pleasure of attending a traditional Shabbat dinner once – it was a pleasure!
The markets
The most famous market in Tel Aviv is the Shuk HaCarmel. I'm lucky enough to live just a few steps away, so it's often my first choice to buy groceries. There is always something going on here and everything from fruits and vegetables to cheese, olives, nuts to clothing and jewelry can be found here. Various fruits are temptingly offered, there is a smell of food and the sellers are in a good mood (I have seen sellers singing and dancing multiple times!).
On Friday afternoon, before the stands close due to Shabbat, the market once again turns into a fun-filled mile (some tourists and some local bargain hunters). There is show cooking and other attractions. However, I have to warn you: if you are afraid of confined spaces or your privacy is very important to you, you shouldn't go there on Friday – it get's extremely crowded!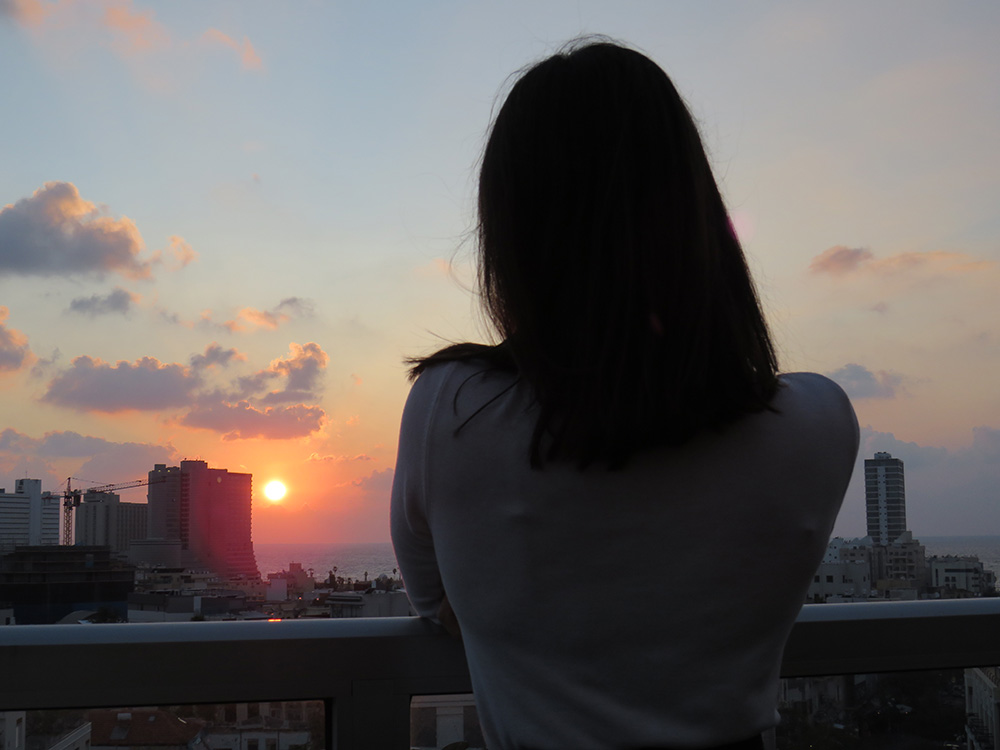 For everyone that made it to the end – THANKS for reading!

Feel free to aks me questions in the comments, if you have any, or write me an email 😊
If you're on Instagram, you can follow me there! I regularly post updates about my work, or drawing process videos on there. So if you're interested, I'd be happy to welcome you among my followers 🙂