16 Apr

How to deal with a Difficult Drawing
Why it can help to hide a difficult drawing in a drawer
Some time has passed since my last post, but I have not been idle. I have discovered a lot of new things in the past few months and some new projects and collaborations are in progress. At the same time I also took the time to continue working on my skills and made some studies. Here you can see a portrait drawing, which I completed at the beginning of this year. Drawing this portrait was very difficult at the beginning – but I found a surprisingly easy way to deal with it!
---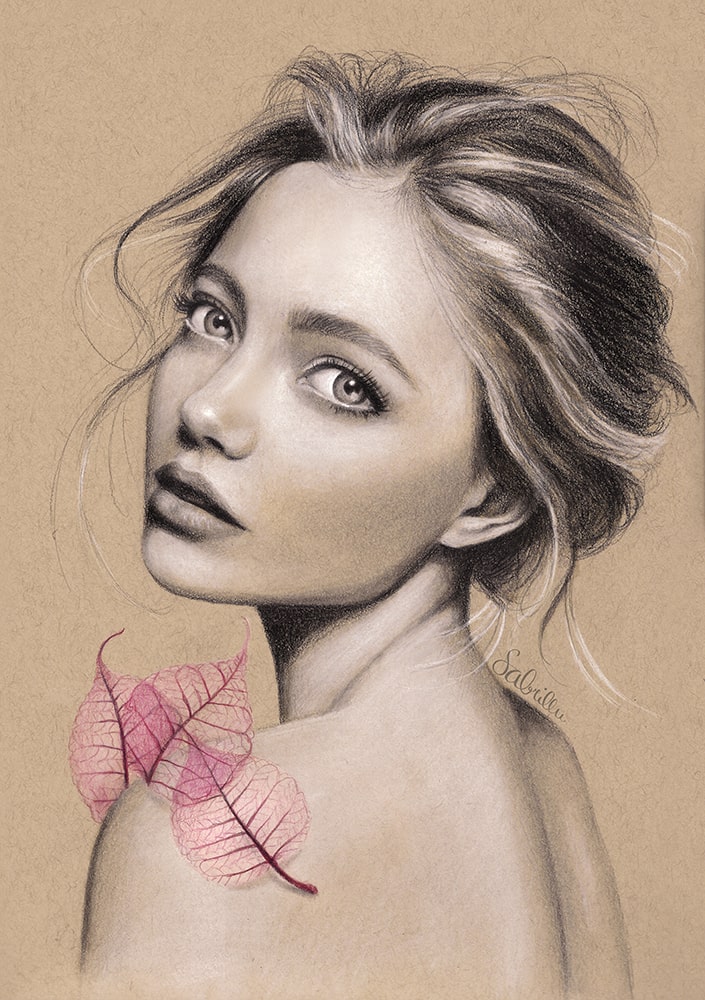 I actually started the drawing a few months earlier, but wasn't satisfied with it. It sometimes happens to me that when I concentrate on a drawing for a few hours, I suddenly become "blind". Although I see that something is not 100% correct, I can not depict what it is. What helps me in this situation is to put the drawing aside for a few days, weeks, or in this case months, and return to it later on. Then suddenly everything makes sense again and I can work effectively on the parts that I want to improve. 🙂
To the artists among you: Do you know this situation?
Materials:
I used Strathmore Toned Tan paper, white chalk, various pencils (HB-9B), Faber Castell Polychromos and a blending stump for this portrait.
Here are two of my most popular drawing tutorials you might find interesting:
I am also on Pinterest, sharing my latest drawings, making-of videos, tutorials and drawing inspirations with you! Make sure to check out my collection