11 Apr

Draw a bee with watercolours
Two ways to draw cute bees
You know that it's getting warm when you finally hear the little bees flying around again. I think bees, and especially bumblebees, just look so incredibly cute and fluffy, which also makes them a great motif for a drawing. In this post I'll show you how to draw a bumble bee with watercolours.
You want to draw a bee too? Go watch my video, where I show you how I did it! 🙂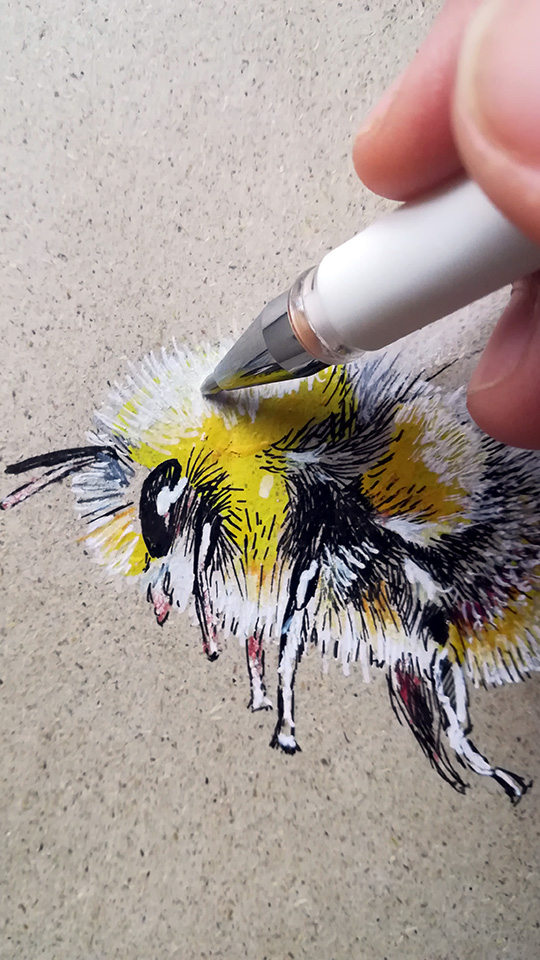 In the first picture I drew a bumble bee with black fineliners, yellow acrylic paint and a white gel liner in my brown sketchbook from Matabooks. The sketchbook is one of my favorites because it has a great structure and the cool thing about it: it's made of grass! As a reference, I simply picked out some nice photos from Google.
General tips for watercolour paintings
Painting with watercolor is considered a difficult painting technique, because you can hardly correct mistakes. My Tip: Start very light on the first painting layer to avoid dark stains where you don't want them. Go darker when you have established the right outlines and basic shading.
Watercolor paints dry very quickly. This has the advantage that you can quickly hold a finished picture in your hand. This also means that you have to be quick when you want to paint e.g. gradients.
Buy the right paper. Special watercolor papers, which are available in different sizes, weights and surfaces, are best suited for watercolor painting. In my opinion the paper is more important than paints or brushes.
In this video I worked with ordinary watercolor paints and Faber Castell Polychromos (colored pencils, highly recommended because of their high opacity). I have been really enjoying the use of my water tank brush for painting lately.
Materials:
Schmincke watercolours
Faber Castell Polychromos
Canson watercolour paper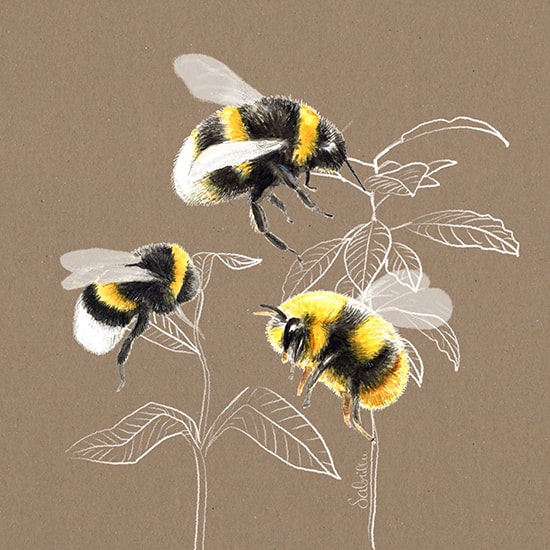 Here's the final result. I added the brown background and the plants later in Photoshop.
I hope you liked my video. If you've tried it yourself, I'd love to see your results! As always: Feel free to write me, if you have any questions!
Here's a picture you can save to your Pinterest
More Tutorials: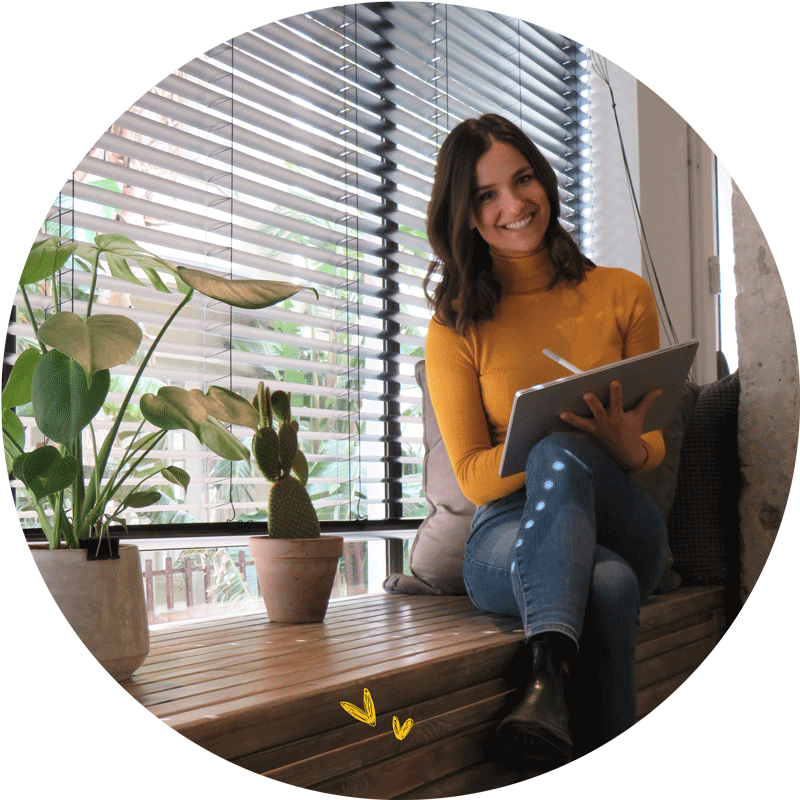 Who am I?
Hi, my name is Sabrina. I'm an illustrator and artist from Austria and this is my drawing blog. Do you want to know more about me or my work?